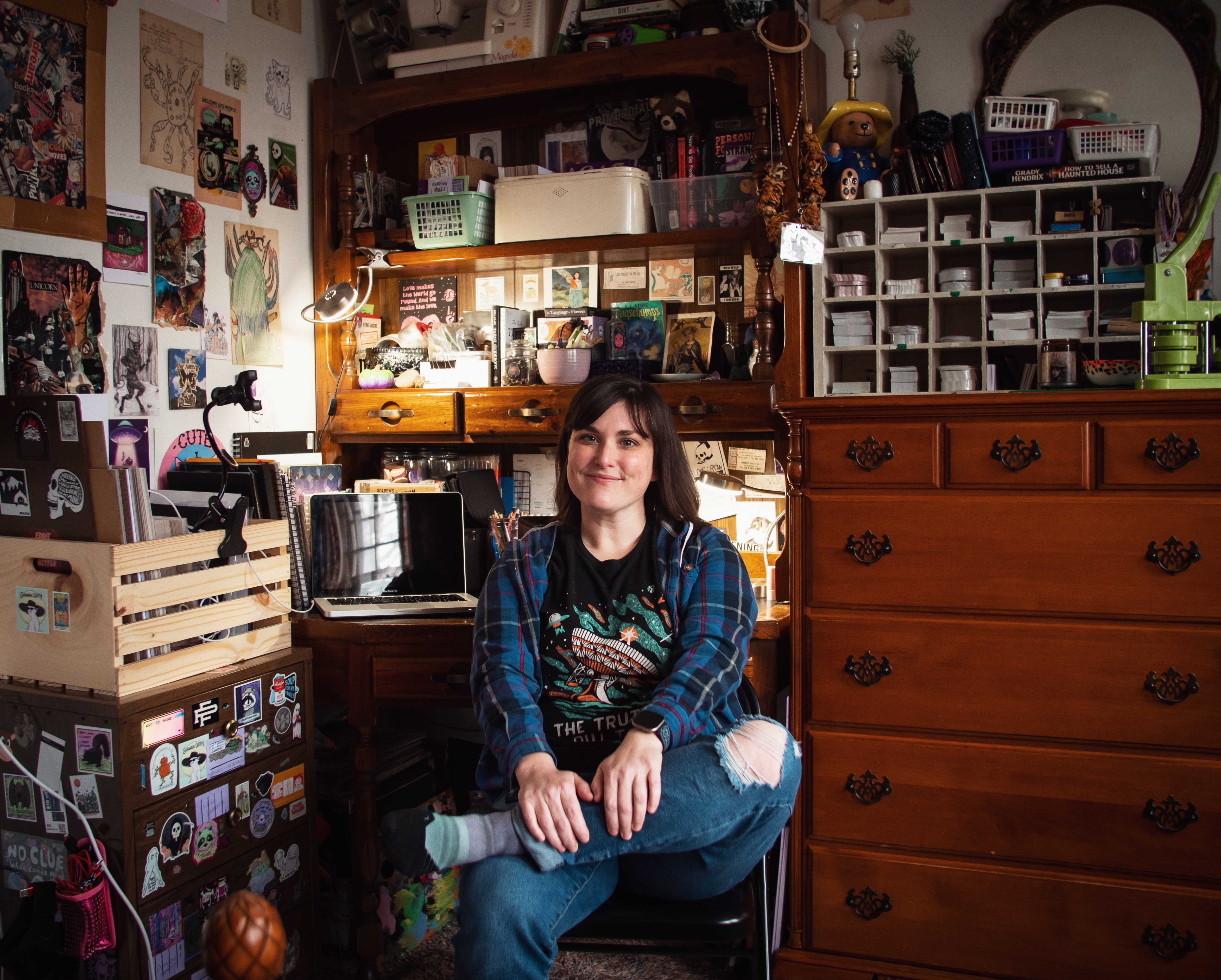 Hi! Thanks so much for stopping by!

Shapelessflame is run by me, Natalie Kovacs, a cartoonist and illustrator from the Appalachian region of Ohio. I work both digitally (on an iPad) and traditionally using ink, colored pencil, alcohol markers, or acrylic paint.

My oftentimes irreverent and always relatable work is inspired by all types of critters–some you might see on a hike, in your backyard, or even passing through a portal to another dimension. I hope my work makes you smile and feel a little less alone in this weirdo world of ours.

Here you'll find a variety of prints, stickers, pins, shirts, and more!